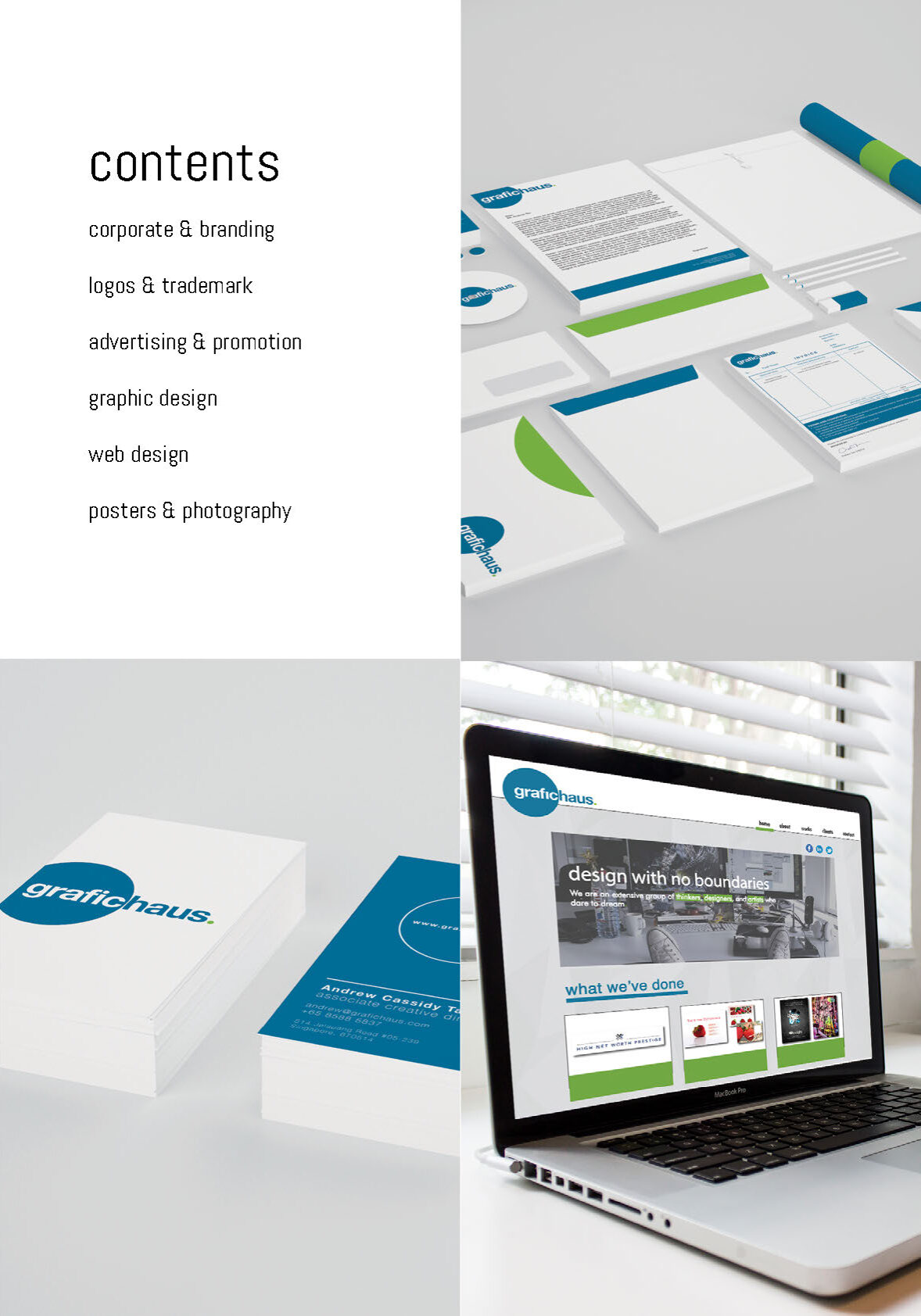 Get in touch, let's have a coffee together & talk about your design needs.
Grafichaus Intermedia LLP has been contributing to the creative industry since our first debut in 2011. While we may be a small business, we have the passion and perseverance to work and provide only the best quality and service to our clients.
As a design house that desires to evolve and grow further in the industry, we are constantly reinventing ourselves, keeping up with the trends, and staying current.
The current principal director is Andrew Cassidy Tan, a veteran graphic designer who graduated with a B. A (Hons) from the world-renowned Art Institute of Colorado, Denver.
Ever since taking over Attention Design Services in 2013, we have successfully expanded our range of services.
We offer our clients a fresh start, to create a new brand for their companies. This includes a new logo and office collaterals, such as business cards, letterhead, and envelopes, along with a brand guideline and a website layout as well.
We are a people generated company, we collaborate with different designers all over Singapore and we have always match the best people for various different project. Thus we only need minimal management but maximum output. Our business model is good sustainable solution for our clients design, marketing, branding, online, multimedia needs and now we have even venture into AR and VR to serve more and do more.
Andrew Tan
Creative Director